Our Brazilian Jiu Jitsu Classes Help You Master The Art Of Ground Grappling And Self-Defense
Join us at Ultimate Submission Academy today and combine the best aspects of fitness training and real-world self-defense. Brazilian Jiu Jitsu is a ground-based system that takes size and strength almost completely out of the equation. Instead, it teaches you to rely on leverage and technique to maintain control in a close-combat altercation.
We're proud to offer South San Antonio the best training around. Get fit fast and learn how to defend yourself in any situation. Just fill out the short form on your screen to get started today!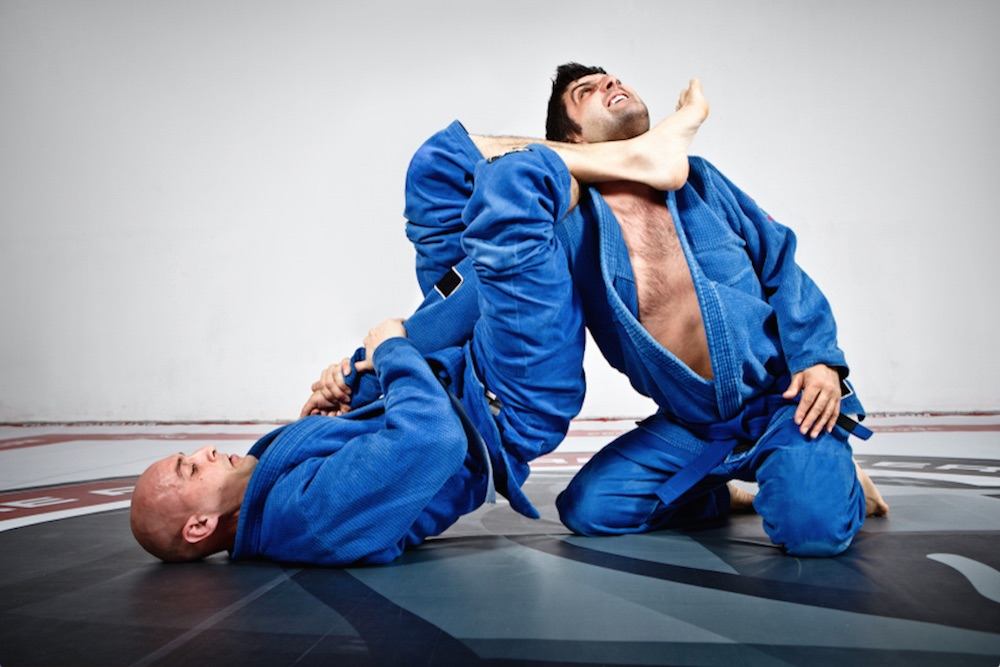 Why Is Brazilian Jiu Jitsu Right For You?
For starters, did you know that about 90% of real-world fights end up on the ground? Why not prepare yourself for that fact and learn how to escape unharmed and in control?
Brazilian Jiu Jitsu training teaches you how to gain leverage over any attacker or threat. At Ultimate Submission Academy, we're helping men and women of all experience levels learn the skill one step at a time and challenge their bodies like never before.
Join us in South San Antonio and learn:
Effective throws and takedowns
Powerful locks, chokes, and holds
How to regain control from any position
Incredible submission skills that can keep you and your loved ones safe
And Don't Forget: You Can Get In Better Shape Than Ever Before
When we say total-body training, we mean it. Brazilian Jiu Jitsu truly helps you get the most out of your workouts with high-energy training that puts you in a position to succeed from day one.
Our BJJ classes at Ultimate Submission Academy include a mix of body weight movements, strength building exercises, and hands-on technique applications. You'll work harder than ever before and walk away with the results to prove it!
We're helping men and women across our community:
Build total-body strength
Enjoy incredible muscle toning
Improve your cardiovascular health
Boost your speed, agility, and athleticism
We're working every day to keep you safe in the face of danger. And in the process, we're helping you build unwavering self-confidence for all aspects of your life.
Check It Out Today! Join Us In South San Antonio For The Best Brazilian Jiu Jitsu Classes Around!
Don't feel boxed into your traditional training methods. Take your workouts to the next level and prepare yourself for any real-world altercation. Our Brazilian Jiu Jitsu Classes are great for all ages and athletic abilities.
Just fill out the short form on your screen to learn more about Ultimate Submission Academy and everything we have to offer in South San Antonio.