Take On The Best Stand Up Striking Skills In Our Muay Thai Kickboxing Classes
Muay Thai Kickboxing is a great way to stay in shape and build the best striking skills fast. Join us at Ultimate Submission Academy and learn the art of eight limbs - teaching your body how to strike with power and accuracy using your fists, feet, knees, and elbows.
Our Muay Thai Kickboxing Classes offer men and women across South San Antonio a high-energy workout that keeps your blood flowing and your muscles moving. You'll feel more accomplished than ever before.
Just fill out the short form on your screen to learn more or to get started today!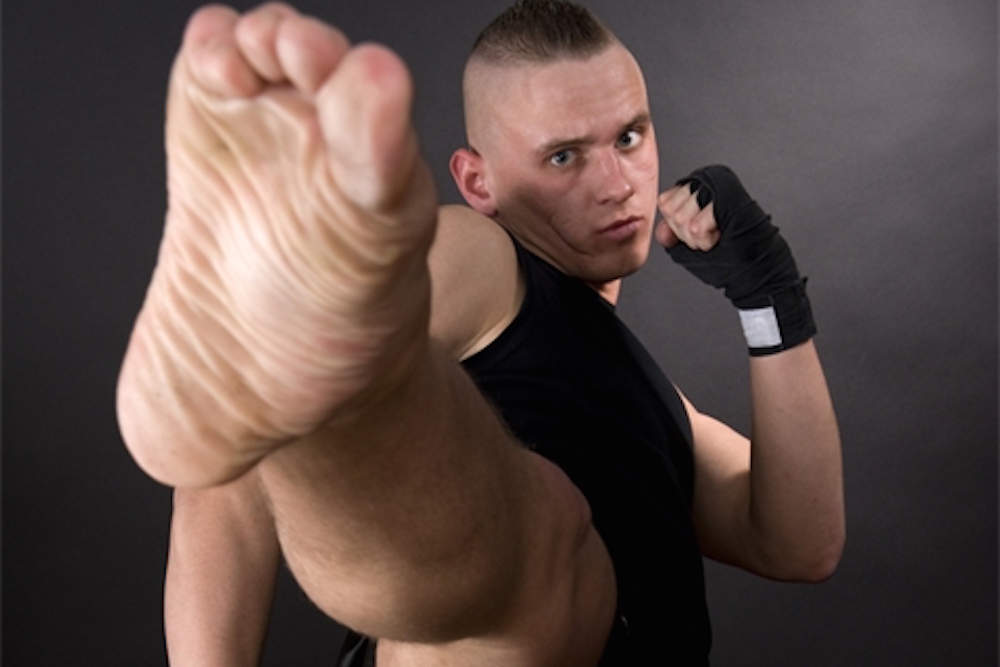 For Beginners Or Experienced Fighters, Our Muay Thai Kickboxing Classes Have Something For Everyone
Our Muay Thai Kickboxing Classes give you the chance to learn the sport with technique training, strength-building exercises, and cardio workouts. Each class is led by a dedicated instructor who can scale the training to the meet your unique skill level.
No more feeling overwhelmed. No more getting lost in the crowd.
In each class, you'll enjoy individualized attention and professional instruction.
Join us in South San Antonio and learn:
Effective striking skills
Power, speed, and accuracy
Self-defense strategies for any situation
Complete confidence in everything you do
Plus, From Day One, You'll Push Your Body To Be Fitter And Stronger Than Ever Before
A lot of people take to Kickboxing classes because of the high-energy nature and total-body training the programs offer.
But at Ultimate Submission Academy, we're taking those benefits one step further, pushing you to build lean muscle and combine it with effective self-defense skills. Gone are the days when it was a challenge just to make it through the workout.
Our team is pushing you to learn new skills and improve them every day. You won't even realize how hard you're working until you wake up the next morning.
In no time, you can expect:
Improved speed, strength, and athletic ability
Total-body muscle toning
Boosted energy levels in your daily life
Plus, stress reduction, improved sleep patterns, and incredible focus in everything you do!
Get Started Today With The Best Muay Thai Kickboxing Classes In South San Antonio
Are you ready for a better workout routine? Then make the move to Ultimate Submission Academy and push your body and your mind like never before.
We're helping men and women of all skill levels find success. Join us in South San Antonio today! Just fill out the short form on your screen to get started now!